Guide to Playing Online Blackjack
Blackjack is arguably one of the top games in both land-based and online casinos. People love it for a lot of different reasons. First, the rules are simple enough for anyone to learn in just a few minutes. Second, being consistently successful at blackjack requires more than just the luck of the draw.
It also requires some knowledge and skill.
In this article, you will learn the basic rules of the game along with a few simple strategies. You will also learn about different variations. Suffice to say that blackjack is a game that offers hours of entertainment. If you are looking to play the casino favourite with the best of them, take the time to read through this entire guide first.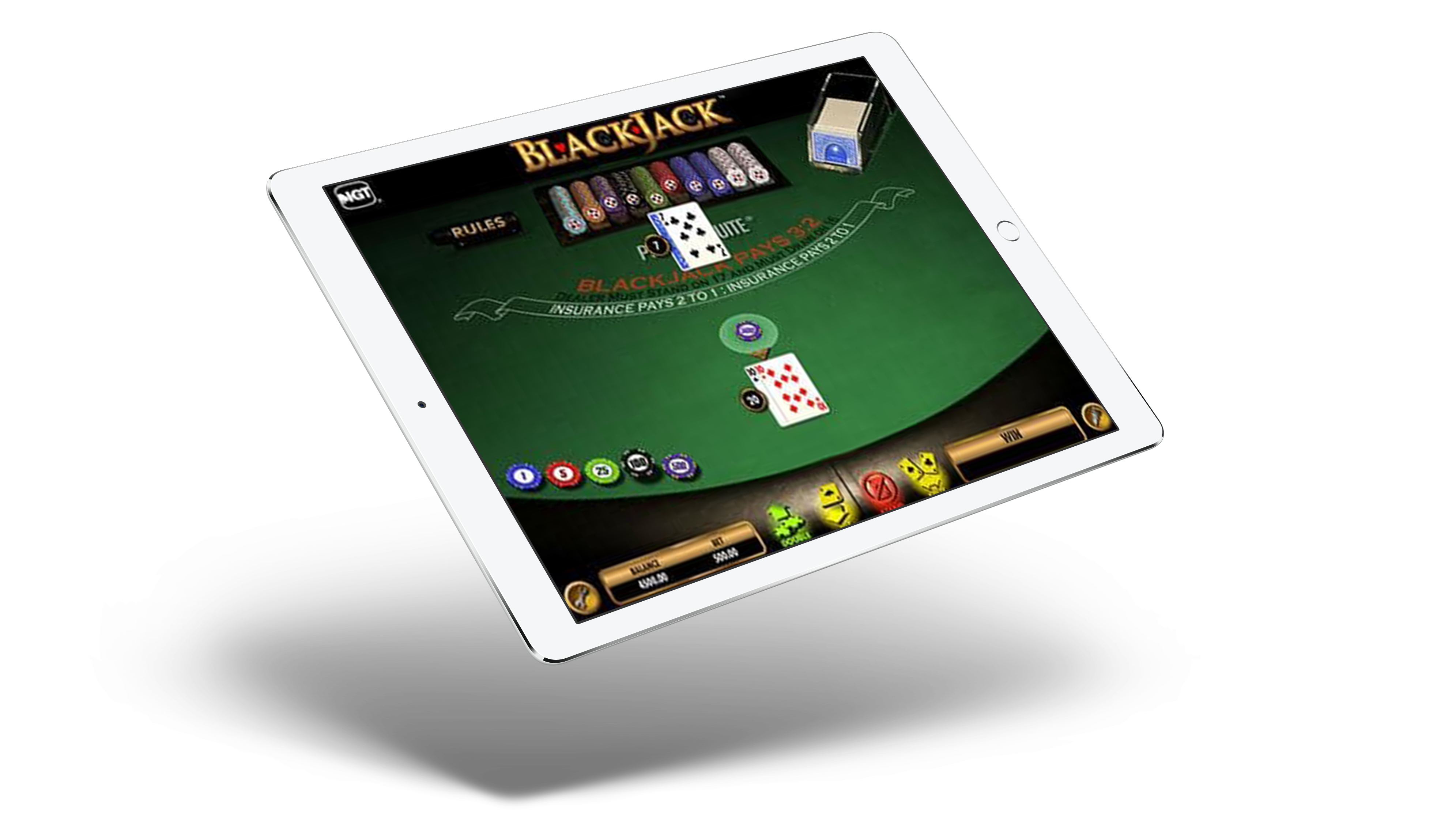 How To Play Online Blackjack
Blackjack is a card game that pits players against the house. It can be played with a single deck of cards or multiple decks, as the house sees fit. A single game consists of using all the cards the house starts with.
The point of blackjack is to draw cads with values of a sum that gets us close to 21 as possible without going over. The numbered cards are counted at face value, J-K are valued at 10, and the A can be either 1 or 11.
To begin play, the dealer draws two cards each for the player and the house. One card from each of the pairs is placed face up while the other is face down. The player has the first opportunity to move. After placing a bet, he or she can:
hit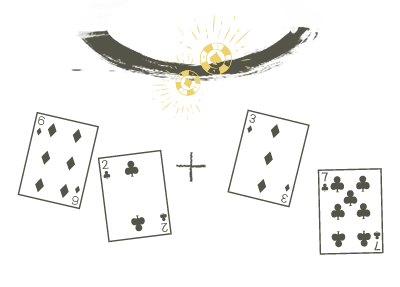 Request another card
stand
Take no more cards, deferring to the dealer
split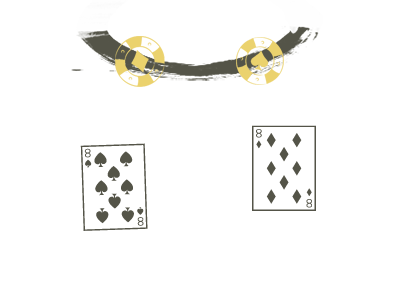 Double the wager and receive
just one more card
double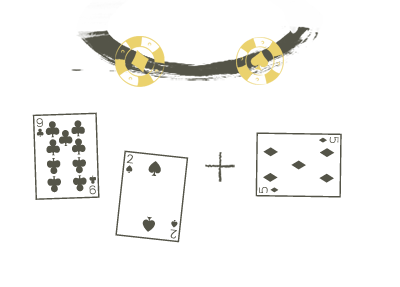 Split the cards into two separate hands (requires either a pair or two 10-point cards).
Once the player is satisfied with his/her cards, he/she then stands. It is up to the dealer to decide what the house is going to do. Note that the house must abide by certain rules. For example, if the total of the dealer's cards is 16 or less, the house must draw another card. The dealer must stand at 17 or more. If the house goes over 21, the player wins.
Once the house is satisfied, all the cards are revealed and a winner determined. The process then repeats. Players and the house continue playing individual hands until the game is complete.
Basic Strategies of Blackjack

There are lots of different blackjack strategies employed by players of all skill levels. You could literally spend your whole life researching them. Having said that, there are some basic strategies that all beginners should employ. A few of them are listed below:
Aces
Aces should be counted as 1 when paired with cards valued at 6 or less. Otherwise, aces should be counted as 11.
Cards 3-11
Players whose cards total from 3 to 11 on the first draw should hit.
Cards 12-16
Players whose cards total 12 to 16 should hit if the dealer's overturned card is 6 or less. A card of 6 or more suggests standing.
Cards 17-20
Players whose cards total 17 to 20 should always stand unless the two cards are Ace and 7, AND the dealer's overturned card is an 8 or less. In such a case, hitting is a better strategy.
Aces
One last thing to note about basic strategies is that doubling down is a risky bet that should be left to more advanced players. Doubling down with point totals between 9 and 11 is generally a safe bet if the dealer's face card is of higher value than the player's total.
Different Blackjack Games
A brief internet search reveals that there are different kinds of online blackjack games you can play. We can divide them all into two basic categories to start with, then into variations depending on game rules. The two basic categories are simulations and live online games.
A blackjack simulation is essentially a computer-generated game. It simulates the blackjack experience with realistic graphics and the same rules that apply to a live game. The main difference here is that players are not playing against a live dealer representing the house. Rather, they are playing against a computer.
A live online game combines computer software with a live video feed to allow players to interact with a real, human dealer representing the house. Software controls from the player's perspective are identical to that of the simulation, but the participation of a live dealer more closely replicates the land-based casino experience.
We offer six different blackjack games for you to choose from:
Blackjack (Simulation)
This is our video simulation of the classic blackjack. It offers a realistic table along with photo-realistic graphics throughout.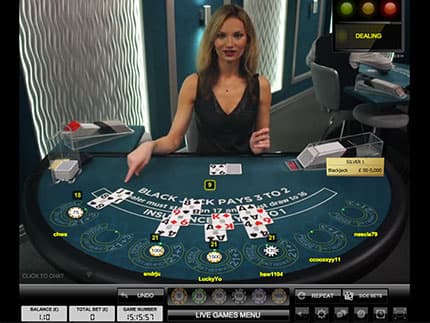 Live Blackjack
This is our live game offering you an authentic land-based casino experience with a human dealer you interact with via live video.
Blackjack Multi-Hand
This is a computer simulation that allows you to take control of every seat at the table, to play directly against the house. You can play up to five hands simultaneously.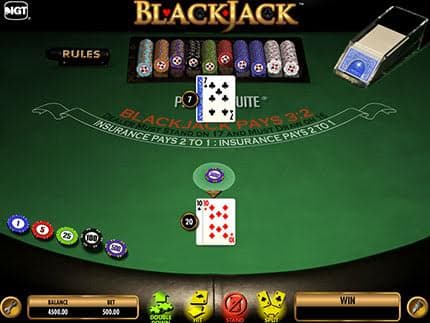 Player's Suite Blackjack
This variation of blackjack uses European rather than American rules. For example, there are no limits on splitting.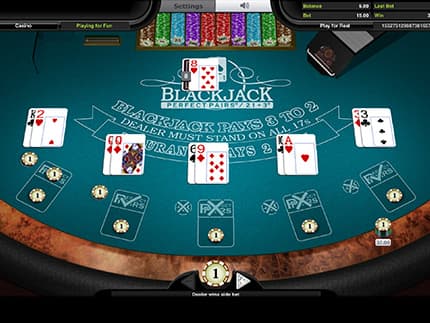 Blackjack: Perfect Pairs
This game adds two additional side bets to make your blackjack experience more exciting. You can bet on perfect pairs and the 21+3 option.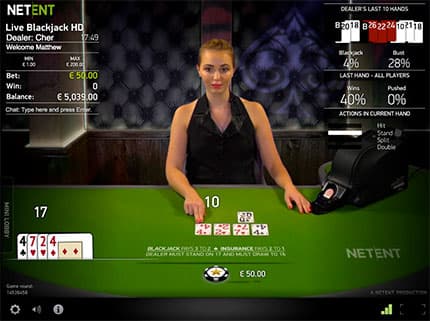 Common Draw Blackjack
This is a live game that aims to get as many players to the table as possible. It gets its name from the fact that all players draw from the same deck rather than individual decks, as in standard blackjack.
Blackjack is a game that requires a combination of luck and skill. It is a game that is easy to play but challenging to master. Are you up for the challenge? If so, pull up a seat at your favourite blackjack table and start playing. The more you play, the better you'll get at it.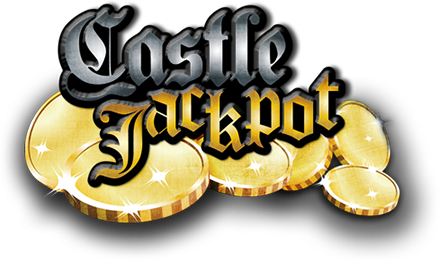 Get up to £50 cash and 5 Wager-Free Spins - on Two Deposits Full T&Cs apply. New players only across two deposits. Cash rewards have 7 days from registration to opt-in from "My Promotions" page & each with 7 days wagering. Deposit £10, £25 or £50 & wager 35x. Only cash stakes qualify & wagering contributions vary. Bingo excluded. 5 free spins worth £0.10 to be claimed within Book of Dead with each qualifying deposit, 3 day expiry.
Full Promotional Terms and Conditions